New Club at RHS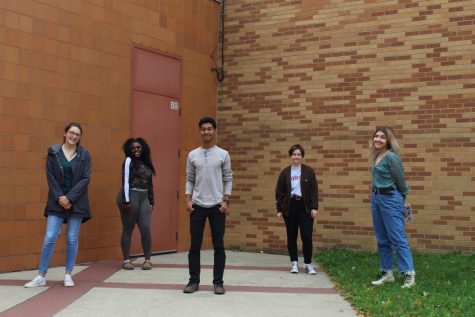 Riders for Social Justice is a new club coming to RHS. Originally, it was founded to bring awareness that we as a high school community do not agree with how some viewed Theodore Roosevelt's racist past. 
As time went on, the idea snowballed into a larger idea to have a club to fight for social justice. 
President Alex Green says, "After the events over the summer, George Floyd and the protests, I noticed a lot of institutions that were putting into the question of 'greatness' of many of our historical figures. In particular, Princeton University taking the name of Woodrow Wilson off of their professional schools. This inspired me to think about the name of our school, Theodore Roosevelt, and his racist history."
"Over time, this idea turned into a formation of a new club, a club that promotes equity and antiracism throughout our community and seeks to start discussions about race and social justice among our student body,"-Alex Green.
A few of the motives the club has is to change the rider way, to acknowledge Theodore Roosevelt's past, to paint the rock to attribute it to all the black lives lost, and to organize peaceful protests, to give high schoolers a voice.
Senior, Ceanie Austin encourages RHS students to join stating, "People should join Riders for Social Justice because it takes a lot of people to address an issue and therefore makes it a priority…teens are making a change for the better."
For the first few meetings, it will be on google meet, on Mondays at eleven.
Remember, black lives still matter, black lives have always mattered, and black lives will always matter.