Online School Dances
Jaden Lepp, lumber mill floor manager
September 13, 2021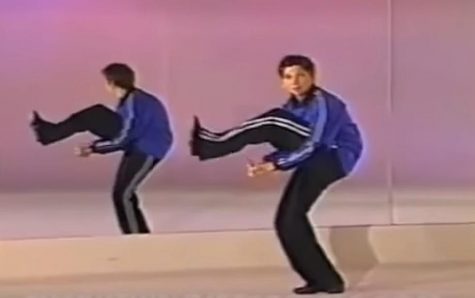 In the age of the pandemic, replacing in person school activities with online ones has become commonplace. Many classroom activities have been converted to online work this year. However, is there a line that should not be crossed regarding online activities? Should school dances be held online?
These questions have been plaguing the minds of many Roosevelt students over the past weeks, and as the homecoming dance approaches, many students are worried that it will be a massive letdown and waste of time.  
At the same time, many faculty are worried that having a large traditional homecoming dance would spread covid-19 and other diseases. With the new threat of the delta variance growing more and more prevalent, it is important for students and administrators to find a happy medium for this year's homecoming dance that strikes a balance between enjoyment and safety. But is an online dance worthy of even being considered an option? 
To get a look at online dances, and their pros and cons, we have to go back to the end of last school year, where the 2021 homecoming was held online. This normally in person dance marks the beginning of the school year, and is considered a large jumping off point since everyone is just returning from summer. However, with online homecoming, many students at Roosevelt High School were uninterested in attending, even though it required almost no hassle as they could just join from their phones or computers at home. A survey of over 20 Roosevelt students found that only 2 of them attended the online dance, and both of them declined to comment about the experience. 
There are several theories as to why this online dance received such a poor response in the student body. For one, it was extremely easy to attend. There is no pre-dance setting up, no expensive clothes to buy and try on, no stress about getting a group of friends or a significant other together to go to the dance with. This may have taken some of the novelty and originality out of the experience that just made it not with attending. 
The other theory, of course, is that online dances are very bland even compared to other everyday online activities that people were more willing to do instead. Why would you log in to a dance online to listen to music alone when you could meet online with your friends to listen to music, chat, and finally beat the boss level of the video game you have been playing together for the past weeks. And to make matters worse, now, with most of the restaurants and stores opening back up and the public mask mandate removed, chances are many students would prefer to just go out to eat with their friends rather than sitting in front of a computer and listening in on an online dance. 
Majority opinion seems to be that an online dance this year for the Roosevelt homecoming would be much inferior to simply holding an in person homecoming, even if it is reduced in size. The appeal of online dances is simply not there, and for many students, the thoughts of actually being able to attend a semi normal dance after having to quarantine and social distance for almost a year and a half are far more enticing than those of yet another Covid lock-down style online event.